Swiveling Gliding Armchair by Elran
84002903
Other colours available
Other upholstery / finishes available
Add to my wishlist
Information request
Specifications
Built Locally

Rocking

Swivel
| | |
| --- | --- |
| Brand | Elran |
| Colour | Grey |
| Upholstery/Finish | Fabric |
| Reclining | No |
| | |
| --- | --- |
| Swivel | Yes |
| Built Locally | Yes |
| Other Colours Available | Yes |
| Other Upholstery/Finishes Available | Yes |
| Rocking | Yes |
Description
Swiveling glider armchair (not reclining) with a wide variety of choices of fabrics and leathers
Dimensions
| | |
| --- | --- |
| Width (in) | 29 |
| Height (in) | 33 |
| Depth (in) | 35 |
More information
.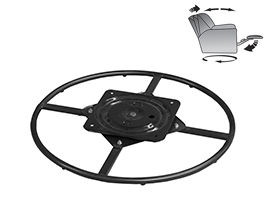 Easy to install
The swivel base allows the chair to rotate 360 degrees or 160 degrees for our motorized recliners.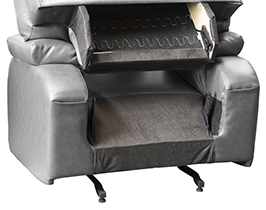 All the backs of our reclining furniture are removable for better mobility.
Despite our best efforts, errors may appear in the product details. In this case, pricing and specifications as they appear in store take precedence.
Prices may vary according to the fabrics, finishes and colours.